NEWS & EVENTS
BIGGEST ONE DESIGN FLEET PREPARES TO SET SAIL FOR COWES WEEK
Cape 31, a class known to many, is one which has seen expeditious growth over the last 12 months. Cowes Week 2022 will witness an impressive display of talent with circa 20 boats signed up, a threefold increase in numbers from 2021.
Over 34 boats have been sold throughout the UK and Europe, with a growing interest in the USA. "This is an exciting time of year for the Cape 31 Class," Comments David Bartholomew from 31 North Yachting. "Our next big event is Cowes Week where we will have the biggest high-performance one design start over 30ft in years. This is followed by the National Championships at the Royal Yacht Squadron at the end of September. Keep an eye out for more events coming in the UK, Europe and the Caribbean!"
In what is set to be an impressive display on the water, the Cape 31 is a class to look out for both during Cowes Week and at regattas across the world. This thrilling One Design Class provides competitive fleet and handicap racing with regatta wins under IRC, ORC, CSA and other rating systems.
Helping to maximise the performance of this Mills Design is the highly efficient and low drag GORI Racing Propeller and dependable complete standing rigging package from BSI Rigging.
Picture courtesy of James Tomlinson and Cape 31 UK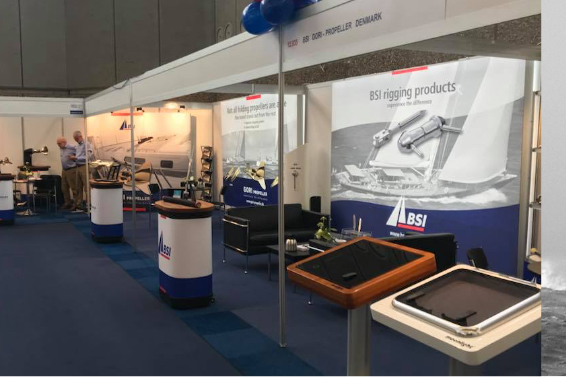 Trusting Mother Nature to carry you safely across the seven seas is a lot easier with top of the line components on board.
Specialist maritime equipment
We design, manufacture and market specialist equipment for cruising, racing, and super yachts. Our goal is, and has always been, best-in-class products with the strength to handle anything a raging sea can throw at them, without compromising control or speed.