NEWS & EVENTS
FLYING BOATS USE GORI PROPELLER
20 June 2022
It's an exciting time for the sport of sailing as designers push the boundaries and progressively, we are seeing more boats foiling. As a boat transitions from displacement to foiling mode, there are a number of factors designers take into consideration, one being drag.
Going back to the basis, in very simple terms, the larger the surface area of an item the greater the drag. Reduce the surface area and you reduce the drag.
As sailing campaigns look to minimise their drag, they explore the intricate details one being their propeller. Reduce the drag a boat gets from its propeller, and the more efficient she will be when in both displacement and foiling mode.
GORI Propeller has become recognised for designing propellers which offer low water resistance, effective manoeuvrability, and patented single drive technology with overdrive technologies. The comprehensive range of two, three, four blade and a racing propeller offers customers an option with a greatly reduced wetted area ultimately reducing one element of drag.
The ability of this propeller design to significantly reduce drag is one reason many boats of the foiling generation are choosing GORI Propeller folding propellers. 29 of the 33 starters in the last Vendee Globe all had GORI Propeller and the latest foiling boat to install one is FlyingNikka. Watch as she takes flight https://fb.watch/dCXInvdbp1/
Find out more on the GORI Propeller range here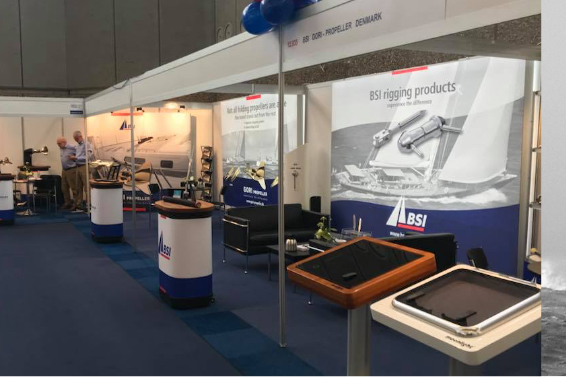 Trusting Mother Nature to carry you safely across the seven seas is a lot easier with top of the line components on board.
Specialist maritime equipment
We design, manufacture and market specialist equipment for cruising, racing, and super yachts. Our goal is, and has always been, best-in-class products with the strength to handle anything a raging sea can throw at them, without compromising control or speed.