NEWS & EVENTS
GORI PROPELLER AND THE OCEAN RACE
Question: What do all boats competing in The Ocean Race have in common?
Answer: All IMOCA's and VO65's competing in The Ocean Race were equipped with GORI Propeller Race Propeller, and we look more at why we were chosen.
For less drag in the water (and in the air when foiling) the GORI Race Propeller is chosen by winning race campaigns as everything about it's design is geared towards speed. The shape of the propeller blades, how the ingenious folding mechanism reduces drag further when not in use and how it can provide the required power under engine is second to none. This is why the 2-blade race propeller that was designed for the mid-1990's Whitbread Round the World Races is still leading the way today.
The Ocean Race boats are built for speed. Design teams look at the small incremental advances they can make that when combined bring formidable results. Whether breaking records, looking for a race win, or simply finding that smooth ride, it's time to look above and below the waterline.
Congratulations to 11th Hour Racing and WindWhisper Racing Team on overall victory in The Ocean Race 2022-2023 and your dominance in the in-port series to top the leaderboards.
Whilst 11th Hour Racing may have been the only IMOCA competing that was designed specifically to be fully crewed, the other four boats were designed for solo first, crewed second all are built and designed for less drag and maximum efficiency.
The BSI Group consists of BSI, OYS, Jefa Steering, Hundested Propeller, GORI Propeller and Ocean Marine Systems (OMS), who manufacture rigging, hatches, portlights, blocks, steering systems, propulsions systems, controllable pitch propellers, folding propellers, thrusters, hydraulic cylinders and through-hull instrument deployment hoist.
Find your local GORI Propeller Dealer https://gori-propeller.com/dealer-and-service/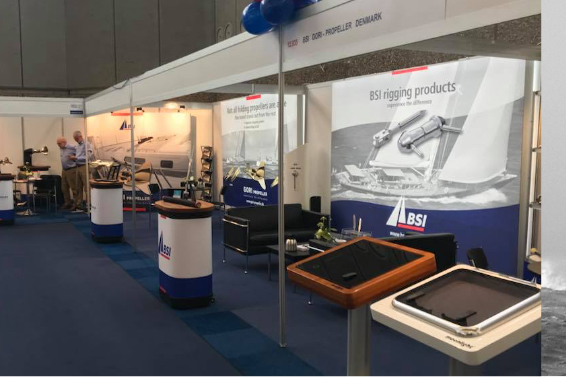 Trusting Mother Nature to carry you safely across the seven seas is a lot easier with top of the line components on board.
Specialist maritime equipment
We design, manufacture and market specialist equipment for cruising, racing, and super yachts. Our goal is, and has always been, best-in-class products with the strength to handle anything a raging sea can throw at them, without compromising control or speed.