NEWS & EVENTS
GORI 

PROPELLER EXPAND RANGE OF 3-BLADE FOLDING PROPELLERS
10 March 2022
GORI Propeller A/S is expanding their line of performance 3-blade folding propellers, to include a model specifically for saildrive units.
"Customers are seeking greater efficiencies," comments Lars Østergaard, Senior Vice President Sales comments on the reasoning for this new product coming to market. "We have seen an increase in the use of saildrive units [over the traditional shaft drive] being installed and we have developed a propeller to meet this growing demand."
The new propeller has been introduced to suit the ZF SD15 saildrive, which is powered among others by Yanmar Marine Int., and Nanni Energy for their larger engines ranging from 110 hp to 150 hp.
The propeller sizes go from 22" thru 26" in diameter and are available in both the standard version with overdrive (two pitches in forward), and the single pitch version. Both have the same unique features known from the current popular model.
Lowest drag of all 3 blade sailboat propellers
Operating the same pitch in forward and reverse (Blades pivot 180 degrees)
Superior stopping power (same pitch forward & reverse)
The first installations have already taken place, and the new full carbon performance catamaran, the GUNBOAT 80, will have 110 hp Yanmar engines with saildrive and two 3-blade 24" GORI Propellers.
GORI Propeller A/S is known for its high quality, high performance folding propellers, and is the preferred folding propeller for Nautor Swan, Baltic Yachts, Hallberg Rassy & Dehler Yachts amongst others. The extreme Ultime multi hulls, like the new Lazartigue, Groupama III, Baron de Rothchild, Idec Sport and Sodebo 3 all have GORI Propellers, as do all new IMOCA 60s in build for the upcoming around the world races.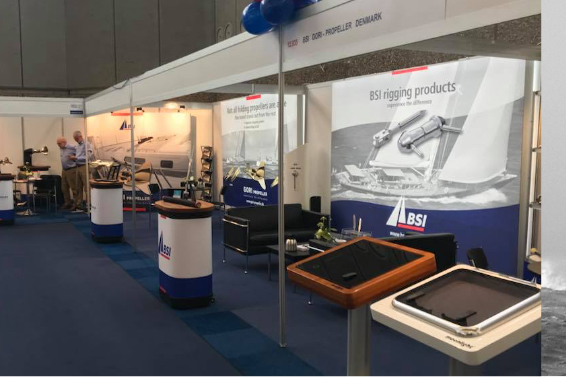 Trusting Mother Nature to carry you safely across the seven seas is a lot easier with top of the line components on board.
Specialist maritime equipment
We design, manufacture and market specialist equipment for cruising, racing, and super yachts. Our goal is, and has always been, best-in-class products with the strength to handle anything a raging sea can throw at them, without compromising control or speed.